Our powerful, feature-rich network video recorders (NVRs) are the most reliable in the industry. Choose from hybrid, tribrid or all-IP recording platforms.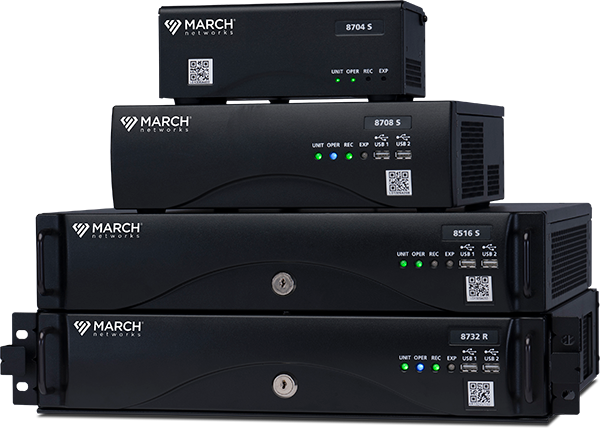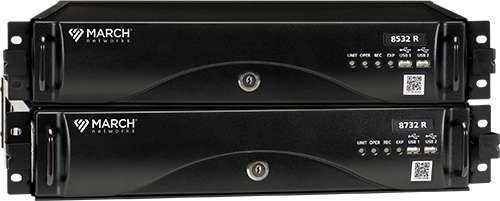 Powerful, feature-rich recorders with full hybrid analog/IP support and a host of advanced features to safeguard your data and streamline the task of finding video evidence.
See more information
Command Recording Servers
Scalable, highly reliable recording solution
Need a flexible, reliable recording solution that is easy to deploy? Look no further than Command Recording Server 500. This powerful recorder delivers March Networks' video management functionality in a variety of server and storage offerings that scale in performance to best match your requirements. You can relax knowing your video and data are protected with Command Recording Server features like real-time health monitoring and automatic failover, which automatically switches to a standby server if recording is interrupted.
See more information