The Newest, Most advanced
technology in air purification.
New World Class – Air Healer
Professional solution for professional applications Best for: fitness clubs, hospitals and clinics, offices and public buildings, schools and kindergartens, hotels and restaurants, and more…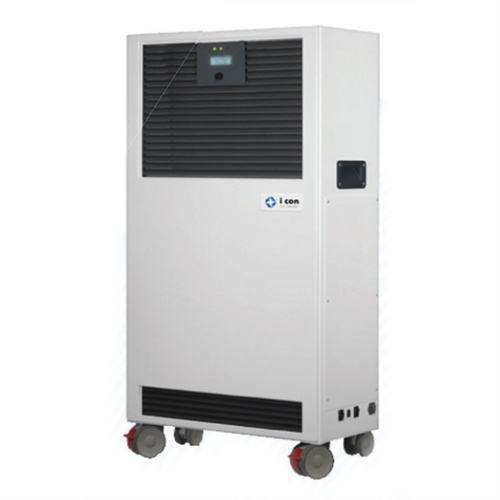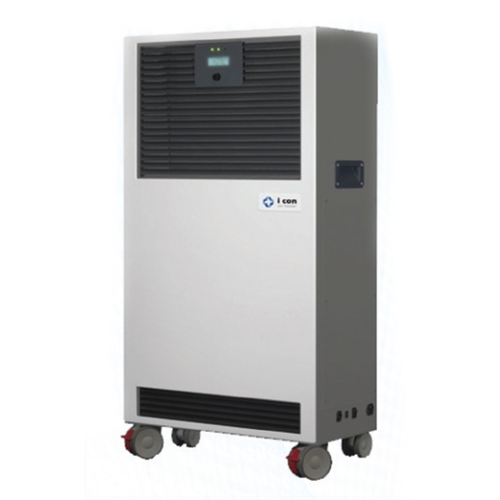 Breathing clean and healthy air will significantly improve you health, well-being and productivity. To let you breathe the healthy air, we have created Air Healer, revolutionary new product class, with the most advanced FS-ACT® technology.
ICon Pro is the high capacity Air Healer designed to improve indoor air quality in commercial spaces up to 5,500 sqft or 140,000 cubic ft of air volume.
Indoor use up to 5,000 sqft.

Practically maintenance-free
Extremely low operating costs

Free standing high device capacity (up to 5,000 sqft./per hour)
This is how the FS-ACT technology purifies the air and can improve your health and standard of living.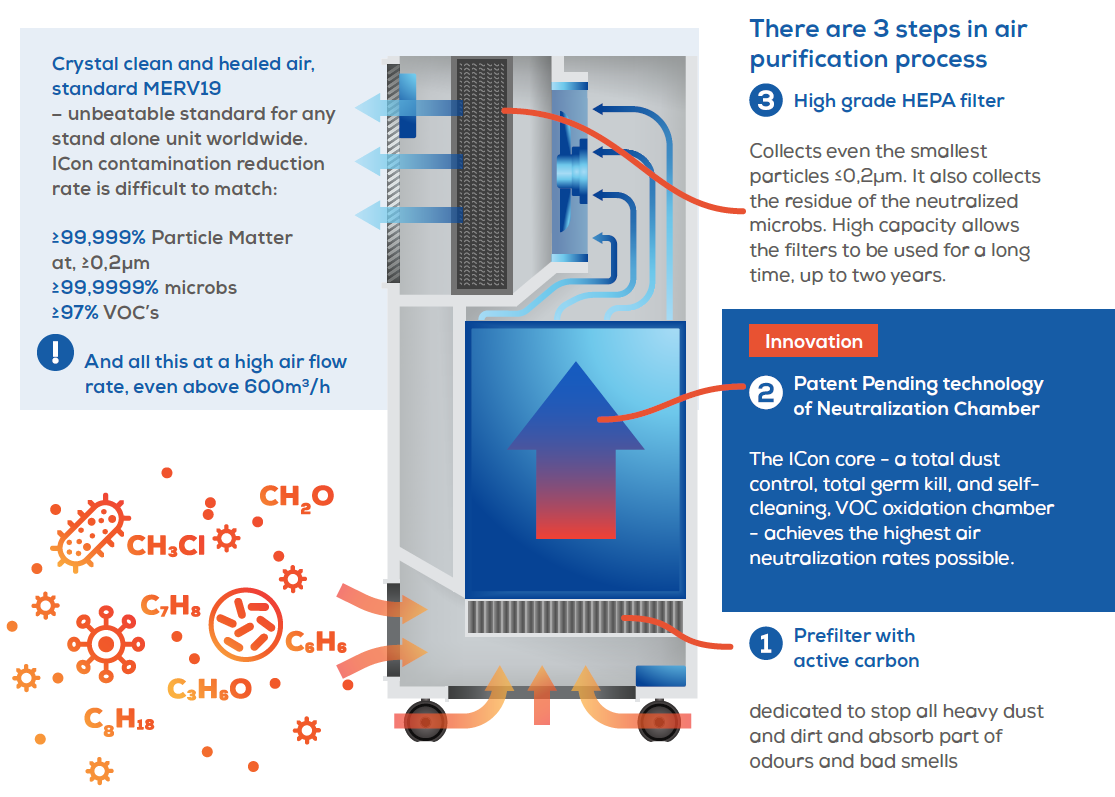 Purilux Vent Light Fixture
BREATHE EASY. SEE CLEARLY
EVERY LIGHT FIXTURE IS NOW AN AIR PURIFIER
The Purilux Vent is a highly efficient 2×2′ LED fixture equipped with an elaborate FDA approved filtration process. Bacterial and viral pathogens are eliminated before the air is recirculated into your space.
The Purilux Vent Light Fixture is a 2'x2′ high efficient LED fixture, designed to take advantage of its vantage point to consistently purify the air. The fixture continuously pulling in the polluted surrounding air, and using its FDA approved active carbon filters, HEPA filters, high-intensity UVC lights, and a centrifugal fan, permanently kills all viruses, germs and pathogens in the air, including COVID-19. The fixture then projects the cleaned air back into space.
In addition to air purification, the combination of these technologies significantly improves air circulation in an indoor space.
The Purilux Vent Light Fixture will enhance air safety by diluting pollutants in areas that have high levels of germs and pathogens.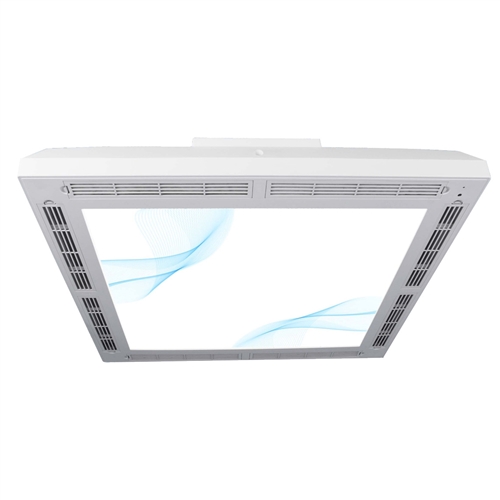 Significant and measurable improvement in air quality within minutes

Physical appearance looks similar to industry standard recessed panel

Longer lifespan (50,000 hours) / 5 year warranty

UVA versions available
Capable of purifying up to 12,000 cubic feet of air per hour (212 cfm), equivalent to 3-5 full air exchange per 400 square foot

Ambient light levels available in all colors, including 2100K to 6000K

Instant ON/OFF

Vibration and impact resistant

Intelligent controls options available
The smart indoor air quality monitor designed for healthy and energy efficient commercial applications
The Air Monitoring Solution For Your Needs The TL Flair IAQ Monitor is designed to work with customizable indoor sensors that can be integrated into the modular cartridge design as shown.

The TL Flair Air Safety Monitor detects and analyzes key air quality measures that have health and wellness implications for you and your facilities. The device is able to accurately detect, measure, and report key metrics in an open space of up to 5,000 square feet at a time.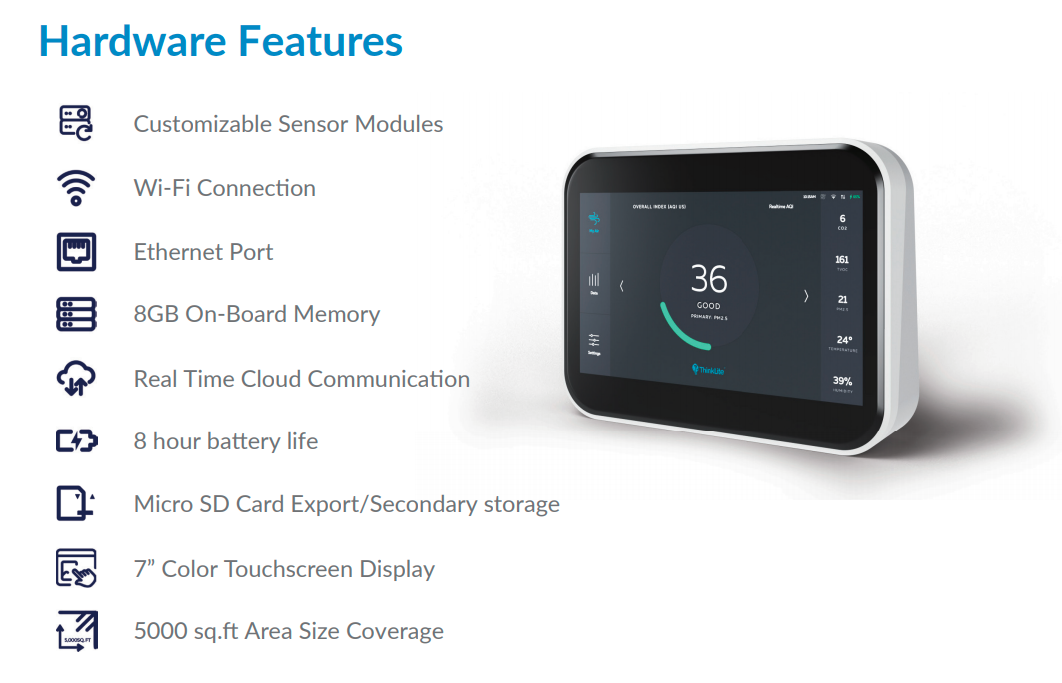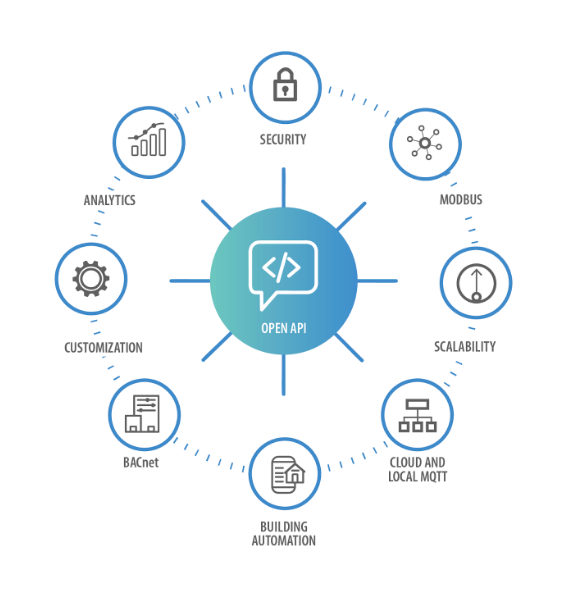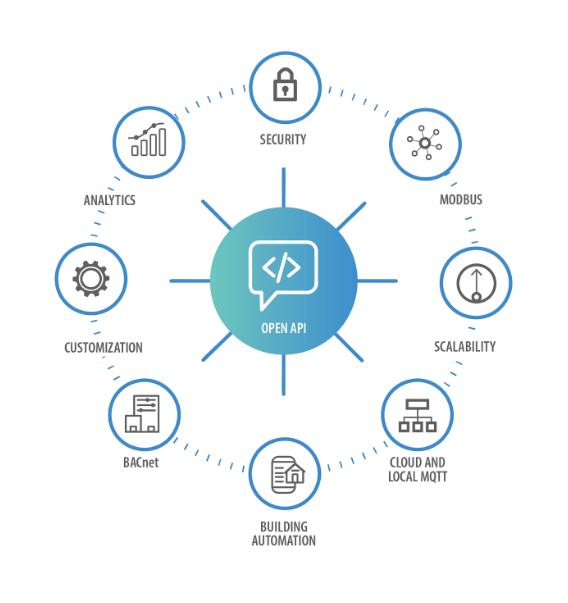 Smart Building Automation
Optimize the performance of any appliances that are on a building management system (BMS), such as HVAC control, smart thermostats, lighting, etc. that pertain to air quality in the building using the flexible connectivity options available.
Seamlessly integrate to your building's automation control system through our open API, BACnet and any custom integration that may be required.
The ThinkLite Flair Air Quality Monitor is an effective tool for analyzing your indoor air quality and safety. Our systems allows you to get data on various types of pollutants that exist in your facility.
Here are the most important metrics that directly pertain to airborne risk of harmful pathogens and pollutants:
Temperature, Humidity and
Carbon Dioxide (CO2)
Questions about ThinkLite Air?
We're here to help! Give us a call or fill out the form and someone from our team will help you.
508-444-8810
8am – 5pm Eastern Time
Monday to Friday