DRIVE-THRU SYSTEMS AND
IN-STORE SOLUTIONS

DRIVE-THRU HEADSET SYSTEMS
DRIVE-THRU EQUIPMENT REPAIR
Drive-Thru Headset Systems
With the drive-thru being busier than ever, you need drive-thru communication that takes you and your operation to the next level. Count on HME drive-thru systems to provide unparalleled audio quality that empowers you to serve every customer with speed and efficiency.
The NEXEO | HDX™ crew communication platform is the industry's first total solution for restaurant communication. NEXEO™ connects you to drive-thru customers in all-new HDX Digital Audio and keeps your crew connected to each other no matter where they go, inside or outside.
The EOS | HD® drive-thru headset system delivers our legacy wideband and noise reduction technology, enabling you to serve drive-thru customers in HD Audio.
A New Era in Restaurant Communication is Here
NEXEO | HDX takes communication beyond the drive-thru and into key areas of your restaurant, maximizing productivity and exceeding service expectations. Specially developed for an industry evolving faster than ever before, NEXEO is the restaurant industry's first communication platform designed to grow with your business. Enhance the drive-thru ordering experience with HDX Digital Audio, increase efficiency with group and one-to-one conversations, improve workflows with voice commands, and more. NEXEO is more than the next generation of drive-thru headsets, NEXEO is the total solution for communication inside and outside the restaurant.
HDX Digital Audio builds upon the breakthrough advancements of the EOS | HD with Wideband HD Audio. HME patented noise reduction and Wideband technology dramatically decreases background noise and expands the audio bandwidth to include higher and lower voice frequencies than other systems, resulting in a crystal-clear drive-thru ordering experience for customers and order takers alike.
Engineered to seamlessly support your preferred voice AI provider, NEXEO is your fully digital solution for restaurant communication and Automated Order Taking (AOT). AOT greets customers, takes orders with outstanding order accuracy, provides consistent customer service, and never forgets to upsell. Free employees from order taking and enable them to support other key areas of your operation where personable, face-to-face interactions have a greater impact on customer service and satisfaction. Together, NEXEO and AOT provide an ordering experience unlike any other, helping your team succeed even if staffing fluctuates.
Staying on top of your drive-thru performance is now easier than ever with performance alerts delivered directly to your headsets. Integration between NEXEO and the ZOOM Nitro® Timer enables alerts that state exactly which metric needs your immediate attention.
Targeted alerts and reminders empower you to choose the automated notifications that each person and group hears, significantly reducing the noise clutter and ensuring that the right person on your team receives the alerts they need when they need them.
Alerts are delivered only to the team members you choose, providing critical insight to the right person at the right time. Enhance awareness to key events like when a customer in the drive-thru lane exceeds your specified total wait time, taking your drive-thru operation to the next level.
The ZOOM Nitro drive-thru optimization system is reenergizing crews and maximizing business growth worldwide with innovative game-based engagement. ZOOM Nitro is the industry's first hybrid solution for vehicle tracking, enabling an easy mix and match of vehicle detectors, including all-new video detection. All the information needed for faster, better service is now available in-store and in reports. Gain a greater understanding of the entire customer journey, from parking lot entry to exit, and keep your crew excited about providing great service to every customer, every time.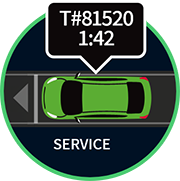 All-new video detection enables greater visibility into what's happening in the drive-thru and at every order pickup location. Plus, integration with multiple POS systems and geofencing technologies provides key data that enables informed decisions to keep your operation moving quickly.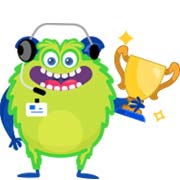 Put the fun back into the restaurant. Earn prizes and awards for beating the competition and achieving your service goals. Gamification fuels the competitive spirit of every crew member, store manager, and operator.
An in-depth view of your entire enterprise at your fingertips. View real-time metrics and historical performance reports for one or all stores anytime, anywhere.
Drive-Thru Equipment Repair
Downtime can cost you big time. That's why HME is here for you 24/7, with high-quality parts, expert service, quick turnaround, and competitive drive-thru equipment repair prices on any HME drive-thru equipment.
We have everything you need to stay up and running at peak efficiency:
Drive-thru headset repair
Drive-thru timer system repair
From hands-free in-store communications systems to restaurant pagers, you'll find everything you need to create the customer experience that will keep guests coming back for more.
In the drive-thru, every detail impacts speed of service and your bottom line. Wondering what goes into building a drive-thru lane? Begin with this overview and connect with us to get started.
I'm Optimizing My Drive-Thru
Now, more than ever, is the time to make a thorough review of your drive-thru. Seemingly minor changes can make a big impact for the better, resulting in greater sales and maximized profits.
Curbside and carryout are only two of today's most popular to-go options. Are you familiar with more? Check out our tips and product recommendations for a variety of solutions.
HME Sale Specialist
508-444-8810